Mary Gordon
Founder & President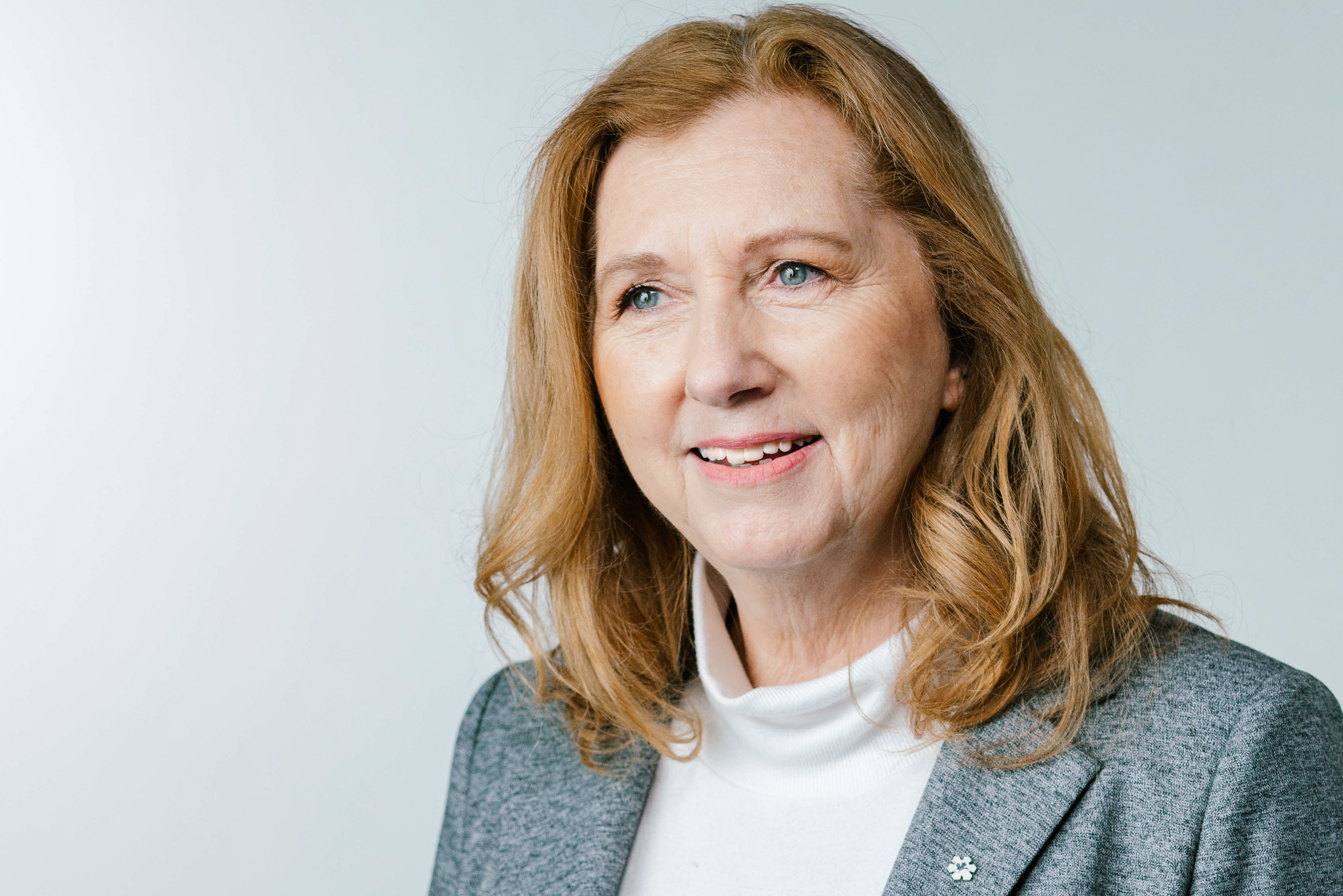 Mary Gordon is the inspiration behind Roots of Empathy and Seeds of Empathy
Mary Gordon is recognized internationally as an award-winning serial social entrepreneur in the field of education, and is an educator, author, parenting expert and child advocate who has created programmes informed by the power of empathy.
In 1996 she created the Roots of Empathy programme in Ontario. In 2005, Ms. Gordon created the Seeds of Empathy programme for 3 to 5 year olds in child care. Today, her programmes are offered in 14 countries.
Mary Gordon created Ontario's Parenting and Family Literacy Centres in 1981, which have been used as a best practice model internationally.
In 2002, Mary was named Canada's first Ashoka Fellow, recognizing her as a member of an international circle of social entrepreneurs who have the creativity and skill to envision and bring new ways of addressing persistent social problems. In 2011, she was named an Ashoka Globalizer, joining a select group of Ashoka Fellows supported in extending their message and impact to the global level.
Mary has presented to, collaborated with, and advised governments, educational organizations, and international bodies including:
World Health Organization
United Nations
Skoll World Forum
UBS Global Philanthropy Forum
Nelson Mandela Children's Foundation
Mary has received many awards, including:
Governor General of Canada Innovation Award, the only award for social innovation among science awards
Order of Canada
Order of Ontario
Order of Newfoundland and Labrador
Queen Elizabeth II Golden Jubilee Medal for outstanding and exemplary contributions to communities or to Canada as a whole
Queen Elizabeth II Diamond Jubilee Medal for significant contributions and achievements by Canadians
Manning Innovation Award, the only social entrepreneur among science awards
Mary was featured in Alex Gabbay's documentary "Love Hate and Everything in Between." She was also featured in Who Cares? This 93-minute international documentary by award-winning Brazilian filmmaker Mara Mouão profiles Mary Gordon as one of 18 global social entrepreneurs who have solutions for some of the toughest global issues.
Both Mary and Roots of Empathy have been featured in the New York Times, the Los Angeles Times, the Washington Post, the BBC, Time Magazine , PBS, CNN, NHK Korea, Radio New Zealand, the Guardian, the Huffington Post, and many more.
Mary has written articles and book chapters. Her book, Roots of Empathy: Changing the World Child by Child, is a Canadian bestseller which is available in many languages and formats such as e-book and audio book.